Being a Purina Certified Expert Dealer means that we offer a complete line of quality Purina feed products and have knowledgeable associates who care first about our customers, and their animals. Training is a key element for our Certified Expert staff and you can depend on us for Certified Expert advice!
Expert Articles & Advice
July 1, 2014
If you live in a rural area, the threat of your dog getting sprayed by a skunk is always looming. If you've never had the distinct "pleasure" of your dog getting sprayed, it's like having a wet dog come into your house…times 10.
July 1, 2014
Just like their human companions, dogs and cats enjoy the carefree and playful summer months. During the days when the temperature and humidity soar, you need to take special care to keep your pets safe and comfortable.
June 1, 2014
They say raising poultry is all about feed, water, heat and light. But in the summer, beating the heat is a top priority. Severe heat stress can affect egg quality, size and hatchability. It can also increase the rate of mortality.
Special Offers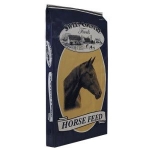 All month long Kalmbach 12% Sweet Country Horse Feed is ONLY $9.99!
Valid 6/01 - 7/31/2014
Take advantage of our awesome sales during the month of July!
Valid 7/01 - 7/31/2014
Our Videos
How to remove Algae, Moss & Mildew - 30 Seconds Cleaner Tutorial
Let us know how 30 Seconds has helped restore your home area in the comments below.
Quick Contact & Hours
1468 South Cleveland Massillon Road

Copley

,

OH

44321
Phone:
(330) 666-4741
Email:
copleyfeed@aol.com
Mon - Fri
8:00 am - 6:00 pm