Being a Purina Certified Expert Dealer means that we offer a complete line of quality Purina feed products and have knowledgeable associates who care first about our customers, and their animals. Training is a key element for our Certified Expert staff and you can depend on us for Certified Expert advice!
Expert Articles & Advice
September 1, 2014
Autumn is upon us and it's time to say hello to fresh air and goodbye to stifling hot temperatures. Of course, if you're raising chickens for eggs, you will need to take a few steps to ensure your hens stay in production during the fall and winter months.
September 1, 2014
Every good gardener knows that there is a season for everything. The best gardeners know how to make each season count. What if I told you that cleaning up your garden will help prepare you for spring in more ways than you ever imagined?
August 1, 2014
Ponds can be an excellent added element to your garden, but adding goldfish to it gives a whole other dimension. It will be nice to have the just the pond, but it's also nice to see some wildlife in it.
Special Offers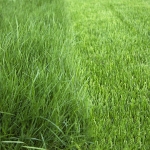 $3 off 5M or $5 off 15M of Premium Lawn Food!
Valid 9/01 - 9/30/2014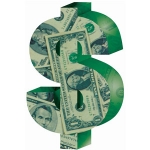 Receive $2 off 5M Seed Starter with this coupon!
Valid 9/01 - 9/30/2014
Our Videos
Canning Tomatoes with Ball Canning
Learn how to can tomatoes with Ball Canning, your ultimate resource for home canning and preserving. This video shows you how to can sun-ripened, garden tomatoes, straight from the vine.
More Videos brought to you by Copley Feed & Supply Inc. !
Quick Contact & Hours
1468 South Cleveland Massillon Road

Copley

,

OH

44321
Phone:
(330) 666-4741
Email:
copleyfeed@aol.com
Mon - Fri
8:00 am - 6:00 pm